NIOC launches House Concert Series
We are excited to announce our newest program to shed light on domestic sex trafficking! We've spent the past year developing an amazing curriculum to get in front of youth, to help them identify the grooming process to protect themselves and their peers. However, being allowed into schools on such a taboo subject has been difficult. We have determined that our community is still unaware of the span and depth of trafficking and in the dark that these are OUR children being lured into the sex industry.
So we've gone back to square one. We must create a public outcry that demands education for our kids. And what doesn't draw people together like music? Through these house concerts, we will deliver great Houston music and a powerful message of awareness. And our hope is that it will spread like wildfire and lead to a yearly music festival that raises awareness and funds to end sex trafficking in Texas! Visit our Music page to see how you can get involved!
Not In Our City partners with What Daphne Saw, making forward strides in VR project.
Watch The trailer below and visit Here to see how you can support this project.
NIOC prepares for "Not In Our Schools" Launch Fall of 2018.
At a recent roundtable discussion on Domestic Sex Trafficking, US Congressman Michael McCaul said, "This is a growing problem." The selling of American children has become as easy as ordering a pizza. Nick Nelson, Polaris (Human Trafficking Hotline) stated that, "There were 800 cases from Texas alone reported to the national hotline." Traffickers are preying on American children from all walks of life, turning them into commodities. Recruiters and groomers use even the most common vulnerabilities, such as low self-esteem and acne, to build false relationships with potential victims and lure them and trick them into the sex industry.
Mark Dawson, Special Agent in Charge of ICE's Houston Human Sex Trafficking Division, said, "This crime is done in secret. The more we can bring awareness to the issue, the better." We believe that by empowering today's youth with self-confidence and knowledge, we safeguard them from being vulnerable to the tactics used by traffickers. When this is combined with raising awareness within our schools of the potential red flags and tricks used by traffickers, we believe we not only protect our children, but we change future generations.
Our Not In Our Schools Program, consists of a monthly after school club. Each club will meet for 45 minutes to an hour and is facilitated by a school sponsor (ex: teacher or counselor) and a NIOC trained mentor. Each club will include (yet not limited to) the following activities: team building and trust activities, identifying the red flags, discussion on the underlying societal issues that fuel trafficking, healthy relationship building, social media safety, service projects in coordination with local victim recovery organizations, student-led awareness campaigns hosted by the club, and a student-led forum on trafficking in which policy makers, parents, and the general public are invited. There will also be made the opportunity for student club members to report to the teacher and mentor any potential red flag situations within the school. Students will be taught how to delicately and safely report and engage with a potential victim or groomer. The program will be supplemented with coordinating parent info nights hosted by a network of partnering anti-trafficking organizations (HAAT).
We believe that not only will be protect each individual child by exposing them to the mentor relationship and knowledge of the issue, but we will also be building a defense for their peers. Club members will be on the front lines of this fight as they walk the halls of their schools with an awareness of what to look out of for in others.
Our goal is to pilot the program with 5 clubs during the 2018-2019 school year. (Making opportunity for other participating groups, such as church youth groups or boy scouts, for example.) We would like to have 20 after school clubs participate the following 2019-2020 school year.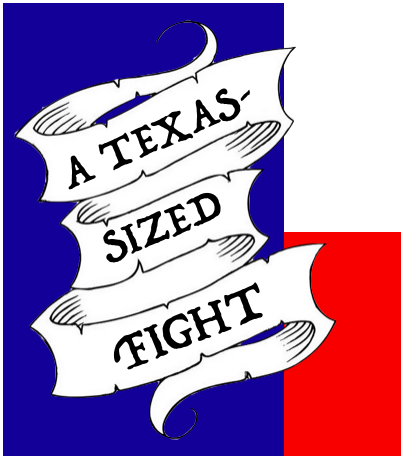 " A TEXAS-SIZED FIGHT" Gala will be in Katy, TX on Thursday, April 19th, at Agave Estates. Our guest speaker will be Mattress Mack! Come enjoy local cuisine, fabulous drinks, inspiring talks, dancing, and a night of fun! Our auction will raise money for our virtual reality project, curriculum, and our ongoing operational costs. We'd love to have you there! Click here learn more.
NIOC Has Ear of Texas Governor's Office
In early February, Not In Our City had the privilege of being invited into a conference call with the Texas Governor's Office. The call consisted of other anti-trafficking, domestic abuse, and child-protective non-profits from across the State. We were asked to review the Governor's proposed initiative to crack down on sex-trafficking as well as other sexual misconduct issues within our state. Great discussion was had and the Governor's Office was widely receptive to suggestions made by the NPO's. We were also invited to attend a press conference in Houston in which the Governor rolled out his initiative.
We are excited to continue conversation with the Governor's Task Force on Sex Trafficking, headed up by Andrea Sparks, in hopes that our curriculum pilots will be used to determine the future of much needed awareness and education in Texas schools.
Second Curriculum Pilot in Austin, TX:
We are excited to announce that NIOC in partnership with NEST Foundation will be implementing a second pilot this Spring! This 8th grade class will get to use the NEST curriculum and the information gathered in the classroom will aid NIOC in aligning the curriculum to the TEKS. Having additional numbers of students and teacher input is exciting! We are looking forward to coordinating efforts between the schools and their students.
Off to a great start! 2017 Newsletter:
Not In Our City hits the ground running in 2017
by Angie Goeke
It wasn't long ago that I sat in a room with about 25 other women completely shocked at the information just laid before me. Sex trafficking was beyond alive and well in my community, it was thriving. It was preying on the children in our neighborhood schools and churches. It all seemed overwhelmingly hopeless. Traffickers had what seemed like an undefeatable head start on us...and who were we anyway? What could we possibly do in the midst of such a multi-armed, uniquely webbed monster like sex-trafficking?
Over the next year, we researched, asked tough questions, wrestled with unthinkable stories, and met some of the bravest people on this earth. We uncovered that while the issue does have an incredible amount of factors, nuances, and needs, the solution was quite simple. We knew that the hidden world of domestic sex trafficking would keep growing and prospering in the dark...and so we would help make the world around us AWARE. We knew that children and parents like us, unaware of the threat just around the corner and on the computer screen would remain ignorant prey...and so we vowed to use our resources to EDUCATE. We knew that gaps in services would increase and an unlinked system of NGOs and nonprofits would continue to spin wheels while underfunded and lacking in volunteers...and so we started building relationships and networks with the goal to CONNECT people to resources and organizations to volunteers and funding.
What a first year it has been! We have held multiple awareness events and movie screenings, educated teens and parents, and have partnered or connected with over 30 local and national anti-trafficking organizations. Our despair over domestic sex-trafficking has turned into hope as we see meet all those involved in the fight. The strong and brave inspire us to fight faster and harder. The wise and calculated give us hope that being one-step ahead of the game is nearer than we first believed. And we've seen neighbor after neighbor–sons and daughters, parents and grandparents, from all backgrounds and cultures–come together with a shared passion to drive sex-trafficking out of our city.
Our vision and dream for this next year is to continue racing full speed ahead! And with more of you alongside! We are excited to share the stories of this past year and our goals for the future. As we have been inspired, we hope to inspire you to join us in the fight to end sex-trafficking!
2017 TOP STORIES
First Annual Gala and Golf Tournament Getaway
April 20-21, 2018
This first-of-its-kind Golf Tournament Getaway will be held at Colovista in Bastrop, TX. Bring the family for a weekend of fun and activities for all! Put it on your calendar and look for more details to come! 100 Country Club Drive/Bastrop, TX/78602
Not In Our City Plays Major Role in Houston Collaboration of Nonprofits
by Katie Rokohl
How does real life changing action take place to free those held captive in human trafficking? It was a question that kept running through our mind months after learning about this epidemic that affects 79,000 children within Texas. When introduced to a group of non-government organizations (NGOs) that seek to work together and end this, it was a "no-brainer" to get involved.
Roughly, 35 NGOs meet every other week and have identified gaps in recovery and after services. At our first meeting, we learned about veteran homelessness and how the city of Houston sought change and achieved results. The basic consensus was that with private housing (apartment, condo, townhouse, etc.) success rates skyrocketed. We feel this same approach can be taken for individuals who come out of human trafficking - making housing one of our top 3 priorities.
Our other top 2 priorities address the ongoing recovery needs for those affected, providing an Emergency Assessment Center and Stage of Change services local to Houston.
We won't stop there! Our communities must take action to make an impact through a viral awareness movement. We must train individuals to recognize and report suspicious activity, educate our children and parents on the topic, decrease demand, and seek to change legislation making this a more severe crime in a court of law.
Where do YOU take action? Contact Not In Our City at notinourcity.net@gmail.com to get connected.
A Typical Week for NIOC
by Angie Goeke
What began as a side passion, Not In Our City has become every-minute-of-the-day work. A typical week for NIOC is anything but typical! Apart from planning and preparing for our upcoming events and projects, it is not unusual to be impacted by the families struggling to bring a loved one home. Every situation is different, but when we are contacted about a missing teen, we try to follow a similar process:
First, if the child is missing, we talk to the parents and gather information about the child, their last whereabouts, and the state of relationships inside and outside the home in the months leading up to their disappearance. Then, based on the information given, we connect the parents with some of our partners. We first make sure they have contacted local authorities and give recommendations on language to use when doing so, to make sure the case is received as a kidnapping and not a missing person. This slight difference makes a huge impact on the ability of local law enforcement's immediate response. Next, we connect them with Rescue Houston and encourage them to follow the steps they will guide them through. We utilize Houston Can and their many connections to rescue and online search services. We also contact DeliverFund, so that information can be shared on the trafficker involved, hopefully bringing about justice.
While we utilize these services, we remain present as an advocate for the parents. We have seen that one of the greatest struggles for parents is sifting through all the nonprofits and resources listed on the internet. Our role is to walk alongside them, help lead them to vetted services, and to prayerfully support and encourage them in anyway possible.
NIOC Partners with Dsn&Mfg from Austin, TX to Create Cutting Edge Education
by Angie Goeke on September 04
DSN&MFG is an Austin company that specializes in "building amazing brand experiences at the intersection of pixels and power tools." NIOC is currently working with them to sketch out designs for a mobile learning experience. The idea is to create a digital walk-through experience that opens the eyes of its visitors to the real-life stories of trafficking victims through multiple senses. The desire is for visitors to make a personal connection with the stories and therefore, be drawn into a new level of awareness and activism. The digital format would allow NIOC to adapt to any audience, whether by age or by language. With the plan for mobility, the NIOC experience could travel anywhere and transform presentation styles from a school gym setting to a unique booth at a large festival.
We are excited to see what the great minds at Dsn&Mfg create! And are hopeful that with funding, we will see this idea come to fruition by 2019.
NIOC Partners with NEST Foundation to Bring Trafficking Curriculum to Texas
by Alicia Maroney
"Education is the most powerful weapon which you can use to change the world."
-Nelson Mandela
NotInOurCity recently met with NEST Foundation (www.nestfoundation.org), an organization whose mission is to Protect Childhood and prevent sexual exploitation and trafficking of children by educating youth, educators, and other various community members. NEST Foundation has developed, and successfully piloted, a curriculum for use in the high school classroom. This curriculum builds community within the school, educates students and teachers about sexual exploitation, and empowers students to then educate their own communities.
Over the course of our discussion with NEST, we came to the conclusion that it is equally important to begin educating our youth before they get to high school. NIOC will partner with NEST in the coming months to create and pilot a middle school curriculum. Once both curriculums are in place, our goal is to implement these programs in middle schools and high schools throughout the greater Houston area.
Our youth are our future. They are our greatest gift. They will change our world. If we ignore our obligation to educate them on the various growing facets of the world of sexual exploitation, we are robbing them of the opportunity to make a change.
Life Impact:
by Michele McDaniel
"Human trafficking isn't happening in my community." " I live in Katy, TX; my kids are safe." "These types of people don't hang out in the suburbs." This was my view before Not in our City shed light on the horrible circumstances of human trafficking occurring right in my backyard.
My first experience with NIOC was a presentation geared toward the youth in our church. I had never been exposed to human trafficking besides the stories I read about on social media. You know, the ones that aren't real...so I thought.
NIOC brought some other organizations in to share their experiences and answer questions. After the initial presentation I remember feeling defeated, discouraged, and afraid. Afraid for my kids, afraid for my community, afraid that there was nothing I could do, nothing anyone could do… Amidst my angst of self tribulation, in walks Wayne from Ronin International. What a breath of fresh air, there is hope, there are resources; without NIOC I would not have known any of this existed.
My curiosity had been peaked, my heart had been touched and I wanted to know more. I felt that I, along with a number of teenagers in my life needed to be informed to better protect ourselves and each other. NIOC allowed me to do a private showing of 8 Days in my home, a very intimate, safe environment for families to share opinions, feelings & questions. What an opportunity for me to share this with my community.
Two days before the showing of 8 Days at my house human trafficking became very real for me. A friend of mine had posted a vague Facebook status about her daughter missing, from a family like mine, in a community like mine. My heart sank and I immediately reached out to see if I could help. Not knowing exactly what was going on I started asking her questions. Suddenly this presumed "runaway" seemed to me to be in incredible danger. I had to do something to help and immediately reached out to NIOC to see if they could help. Had I not been educated by NIOC I would have had no idea that this "runaway" was in a trafficking situation, nor would I know what to do or who to contact. The network of people able to assist through NIOC was amazing to me. Within hours I was able to let my friend know that they were able to track her daughter's movements. Within 8 hours of me reaching out to her and NIOC, she was safe with Mom. What a blessing to have NIOC in our community. I can't say enough good things about this organization and the resources they offer. All of the time spent to educate our kids is imperative in maintaining a safe community for us to thrive in. Thank you NOT IN OUR CITY! -Michele
Huge Turnout for I Am Jane Doe Screening
by Alicia Maroney
On April 28, 2017, NIOC partnered with Elijah Rising to host a screening of I Am Jane Doe, a documentary about minors who were repeatedly sold for sex on Backpage.com. This was the only screening of the documentary in the greater Houston area. That fact alone shows the desperate need for education and awareness in our city considering it is the number one ranked city in human trafficking. The young ladies in the film have since been rescued, and they with their parents, along with the help of some very dedicated lawyers, are committed to shedding light on the dark web and how sites like Backpage.com get away with selling minors. It has been a long and arduous fight, and it is not over. There are still victims trapped and for sale on the internet.
The screening was preceded by a short film from DeliverFund informing the audience of who they are, their connection with the documentary, and an update on the great strides they are making in the fight to take down trafficking rings and rescue victims. For more information on DeliverFund, visit www.DeliverFund.org.
I Am Jane Doe is now available for viewing on Netflix.
Eyes Set on Multi-Day Music Festival
by Angie Goeke on September 04
NIOC is gearing up for an event that could easily become the biggest trafficking awareness fundraiser in Houston. Plans are in motion to host a multi-day music festival in 2019. The hope is to enlist country, hip/hop, rock, and more in order to draw multiple segments of the population. Each day spectators can visit food truck vendors, check out booths from area non-profits, listen to local bands on the outdoor stages, and see headliners inside on the main stage. Special measures and planning will be taken to make sure that every guest walks away with a new awareness of domestic sex trafficking and have the chance to partner with local nonprofits. All proceeds from this mega-fundraiser will go to support the fight against trafficking specifically in the Houston area, with special emphasis on the helping to fund the three major gaps in Houston services identified by a collaboration of nonprofits.
Keep your eyes open for future news and chances to volunteer! We've already enlisted a few local acts and have leads on a few big names!